Bloomsday 2018 at the James Joyce Tower & Museum promises to be another terrific celebration of James Joyce and his writings – with a particular emphasis on his masterpiece, 'Ulysses'.
We hope that you will join us for a few days of fun and entertainment and that you will enjoy the programme of free events that we have put together to mark the Bloomsday Festival. The festival will begin on Saturday 9th June and finish at the end of Saturday 16th (Bloomsday itself).
Here's some details of our Bloomsday festival: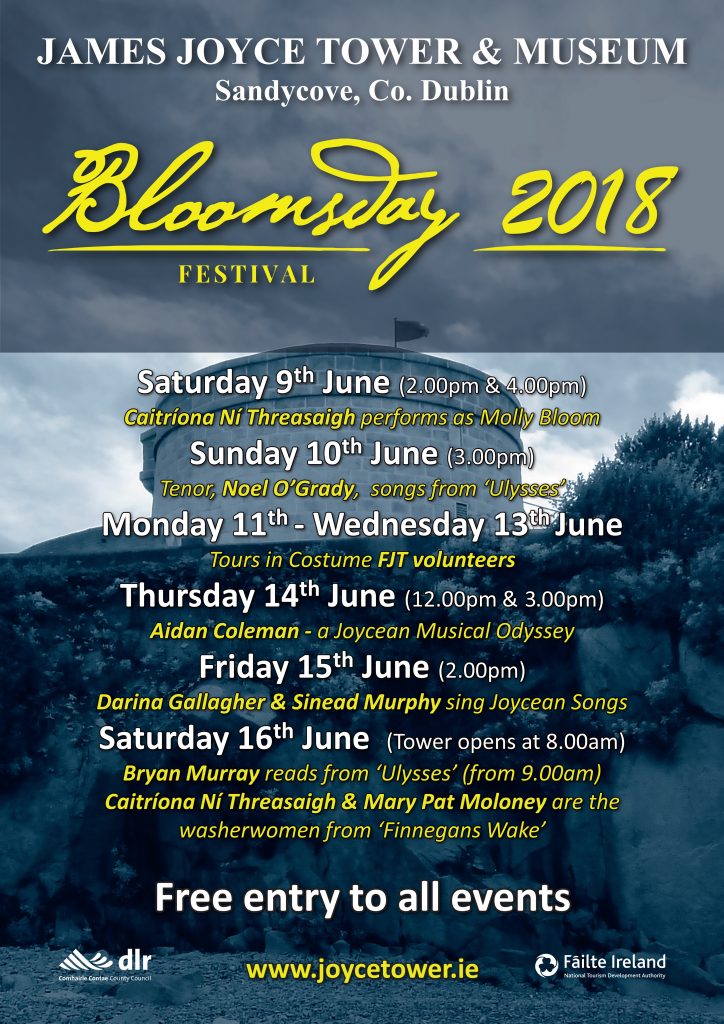 Get more information by clicking on the 'events' tab at the top of this page.