Yes, we've done it again!
What a great way to begin 2018.
We are delighted to announce that we have continued to attract more and more visitors to the tower in 2017.
Last year, almost 42,000 people were welcomed by the Friends of Joce Tower Society volunteers to the James Joyce Tower & Museum. It is an enormous tribute to all the wonderful volunteers who give so freely of their time to this iconic and important historical and literary attraction that we should see yet another year of growth in our visitor numbers.
And our visitors seem to like the experience. Check out the wonderful comments they post on TripAdvisor by clicking on the logo below: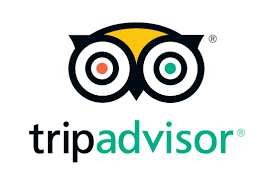 As we set about doing it all over again in 2018, we would like to take this opportunty to wish all our visitors and our volunteers a very Happy New Year.