Paul O' Hanrahan will perform a re-enactment of the Opening Chapter of James Joyce's 'Ulysses' at the James Joyce Tower & Museum, Sandycove to mark National Heritage week.
Two performances will take place at the tower; one on Saturday 20th August and the other on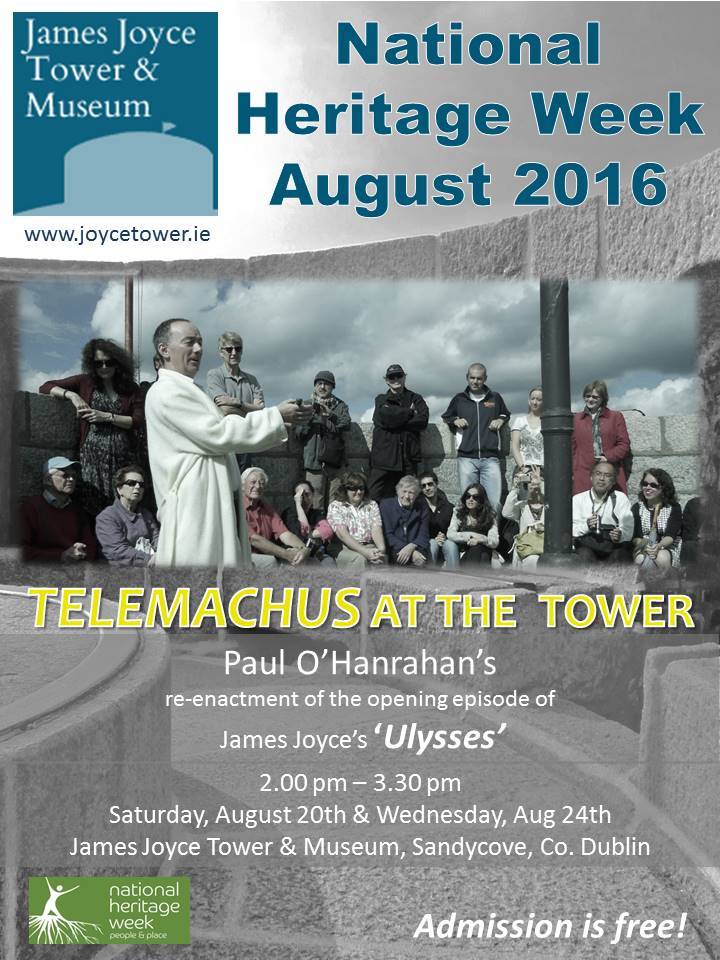 Wednesday 24th August. Both performances begin at 2.00 pm. Admission is free!
Don't miss this opportunity to see Paul bring the Telemachus scene from 'Ulysses' to life in the very place  James Joyce chose as the setting for the opening chapter of his famous masterpiece.