Posted on : February 1, 2021
Sir, – Gerard Smyth An Irishman's Diary, January 25th draws attention to the interest shown by composers in James Joyce's poetry collection Chamber Music. Although many of these composers were better known, Joyce's personal favourite...
Read More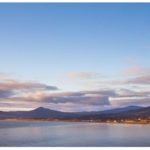 Posted on : September 13, 2020
Often, the pre-session chatter of the FJT Wednesday Reading Group Zoom meeting is as enjoyable as the session itself. Last Wednesday, the early Zoom attendees spoke of the...
Read More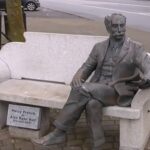 Posted on : August 17, 2020
In previous missives, I have expressed my profound gratitude that Zoom exists as a communication tool in these times of isolation and social distancing. Indeed, it is hard to imagine how we could...
Read More